LEGAL SIZE FLOATING CRAB MEASURE
Loomis Marine Crab Measures make measuring faster and easier. They come standard with an oversized handle for easy gripping, even with heavy gloves. Stocked in 13 legal sizes, each measure is boldly marked with its correct legal size.
BE RESPONSIBLE!

Check all measuring devices
before
use. Our liability is limited to instant replacement of incorrect sizes
only
.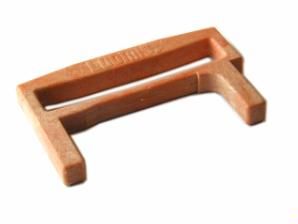 *For distributor-only pricing & orders.